Your Vital Information. Secure. Updatable. There when you need it.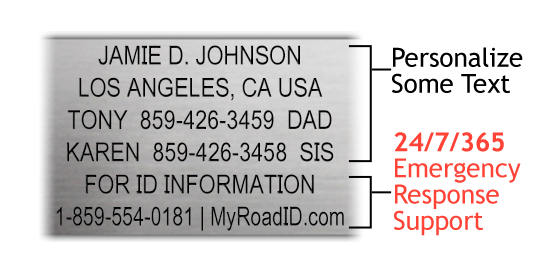 ---

Online Profile
Contact numbers to meds, allergies, and more - keep it simple or go all-out.
---

Easy & Affordable
No up-front cost. Purchase includes 6 months of service, only $9.99 per year after that.
---

Secure & Updatable
Your info is safe with us (super encrypted), edit anytime you like.
---

24/7 Live Support
Real, living, breathing humans - all day, every day.
---

Worldwide Access
By phone or by Internet, works literally everywhere.
---

Document Upload
Easy access to any documents you might need in an emergency.